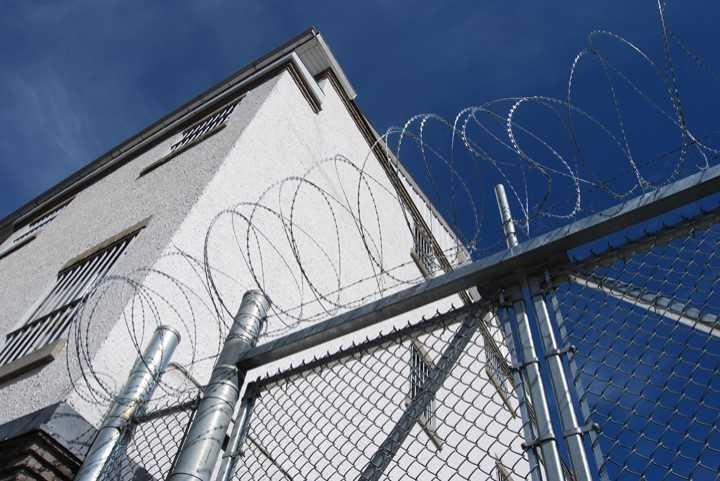 By Doug Wyllie
In August 2021, the New York State Board of Parole terminated at six years the 10-year prison term of a man convicted of attempted robbery. The Board had apparently determined that Benjamin Abrams—known also by aliases Marty Freeman and/or Conrad Hilton—had served enough time behind bars, and should instead be placed on parole until February 2025.
According to Department of Corrections records, Abrams had in his half decade on the planet served a total of five turns in prison—for various drug offenses, robbery, car theft, drug possession, and prostitution—and amassed a full two dozen arrests dating all the way back to 1989.
But the Board had come to the conclusion that he was no longer a threat to the public and turned him loose from his unfortunate incarceration.
By all accounts, things had gone relatively quietly for Abrams after his release—except for stacking up a handful of bench warrants resulting from missed court dates associated with a variety of criminal cases.
But… you know… whatever.
By late last month, things with Abrams got regrettably loud.
Mayhem and Murder
According to the New York Post, officers with the New York City Police Department had observed a vehicle fashioned with what they suspected were phony license plates. Unbeknownst to them, Abrams was behind the wheel and evidently not wished to discuss the matter with authorities.
When the cops initiated a traffic stop at 38th Street and 7th Avenue—square in the heart of midtown Manhattan, just at the start of afternoon rush hour—the black Cadillac sedan fled the scene and led police on a pursuit. Understandably, that part of the Big Apple at that time of day is choked with cars and the Caddy soon encountered a logjam of vehicles.
When officers began a foot approach toward the stopped car, Abrams slammed into reverse, gunned the engine, nosed toward the curb, and launched forward again onto the sidewalk. He then sideswiped several vehicles, knocked over a street sign, and ultimately crashed into another car. He then took off on foot, but not before leaving in the disabled wreck his North Carolina driver's license—which police quickly found.
Notably, numerous innocent pedestrians dove out of the way Abrams' two-ton ballistic missile during the mayhem and were—by good luck, God's Grace, or some combination of both—somehow spared serious injury.
Two officers weren't as fortunate and suffered non-life-threatening injuries. Those officers—whose names have not been released—were taken to a nearby hospital and subsequently released.
Abrams presently remains at large, but will probably be found, arrested, and faced with a host of new charges up to and including attempted manslaughter or even attempted murder.
Releasing a dangerous man in Abrams isn't an anomaly for the New York Parole Board. In fact, he's not even the most egregious case of injustice handed down by the Board in recent months.
No, that dubious title easily goes to Edward Kindt.
According to WGRZ-TV News, it was Mother's Day 1999 when a then-15-year-old Kindt savagely attacked—first raping and then killing—39-year-old Penny Brown in the sleepy suburban town of Salamanca, about an hour south of Buffalo.
The mother of two girls—at the time 10 and 13 years old—was well-known and well-loved in her small town. As a midwife she had helped many in her community begin new families, and as a registered nurse she had provided tender care for many in need.
Brown was on a jogging trail with her two dogs when she encountered Kindt. In a callous and cruel act of unthinkable depravity, Kindt strangled the woman with her dog's leash.
Kindt pleaded guilty to second-degree murder and was sentenced to nine-years-to-life in state prison—the maximum available for a juvenile at the time—by Cattaraugus County Judge Larry Himelein.
Over the years, Kindt had been denied parole several times, but last week—with the help of the New York State Board of Parole—he walked free from Elmira Correctional Facility.
Lunacy. Stupidity. Absurdity.
In a recent social media post, Bradleigh Brown—the younger of the two daughters and now an adult woman—said of Kindt's release, "We are devastated and outraged… We are heartbroken… There are no words to describe the endless injustice we will endure."
The social media post said further, "This is a life sentence for our family and a mere 24 years for him."
She noted also that Kindt "now gets to have a whole new life at age 39″—the same age that Penny Brown was when she was savagely murdered.
The event traumatized and galvanized the entire region. In part due to the outrage over a loophole that in the law that prevented Kindt from being charged as an adult, "Penny's Law" was passed in 2003, raising the sentence guidelines for 14- and 15-year-olds convicted of second-degree murder.
Unfortunately and ironically, that law didn't prevent Kindt from remaining remanded for the rest of his days.
Malice or Madness?
According to its website, the mission of the New York State Board of Parole is to "ensure public safety by granting community supervision when appropriate under the governing standards, revoking community supervision when necessary, and discharging individuals from their sentence when it is in the best interest of society."
Comprised of 14 individuals—currently including Tana Agostini, Erik Berliner, Marc Coppola, Michael Corley, Joseph Crangle, Otis Cruse, Charles Davis, Caryne Demosthenes, Tyece Drake, Chanwoo Lee, Carlton Mitchell, Sheila Samuels, Elsie Segarra, and Darryl Towns—members of the NYS Parole Board are appointed by the Governor and confirmed by the Senate for a six-year term.
One member is designated to serve as Chair and Chief Executive Officer of the organization—at present, that person is the abovementioned Darryl Towns, a former State Assemblyman and one-time CEO for New York State's Homes and Community Renewal Agency.
Every last one of those people listed above was appointed by a Democrat governor—one by David Paterson, one by Kathy Hochul, and the remaining dozen by Andrew Cuomo.
All three of those so-called "elected leaders" have taken steps to allow individuals incarcerated for violent crimes to walk free among innocent citizens.
Patterson commuted the sentence of a 57-year-old man convicted of manslaughter in a shooting that took the life of a 17-year-old boy. Hochul granted clemency to 13 individuals, including two prisoners serving sentences for murder. In the final days of his term in office, Cuomo fully pardoned five people and commuted the sentences of another five—one of those a man who had been serving a 25-years-to-life stint on a murder conviction in the shooting death of a retired police officer.
It's unclear whether or not these decisions were driven by malice or madness, but those governors' antipathy for basic public safety extends into their placing on the parole board people who share their proclivity to take the riskiest possible path in risk-based decisions.
Those governors—and their like-minded appointed lackeys on the parole board—have been righteously admonished by right-thinking members of the public who wish to live in peace, free from the threat of violence presented by recidivist offenders walking free.
Unfortunately, those voices of reason are all too often lost in the cacophonous crowing of the unreasonable.