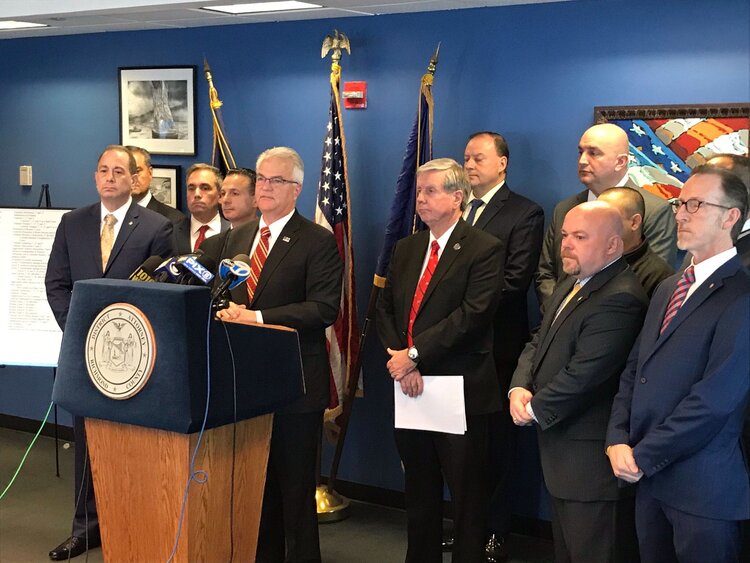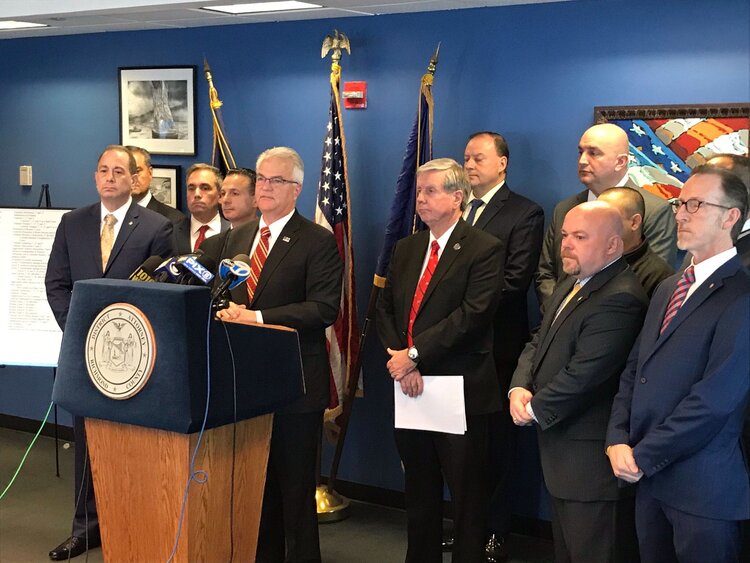 Opponents of New York's upcoming bail and discovery reforms, including Queens District Attorney John Ryan, say the measures go too far — and they want the legislature to amend the new law before it takes effect Jan. 1, 2020.
DA Ryan visited Staten Island for a joint press conference with Staten Island DA Michael McMahon. The prosecutors denounced the state law that would eliminate cash bail for anyone charged with a misdemeanor or nonviolent felony, as well as some violent felonies. They also criticized a discovery reform measure that mandate prosecutors turn over evidence and other materials to defendants within 15 days of arraignment.
"New Yorkers should prepare for literally thousands of criminals back in their communities," Ryan said.
McMahon joined Staten Island lawmakers in denouncing the reforms and calling for changes at a press conference earlier this month.
McMahon advised the legislative package was poorly written and goes to the extreme, dangerously tilting the system against victims of crime and the community at large. "This will undoubtedly hinder our ability to hold criminals accountable and to prosecute even the most heinous crimes."
The Queens DA's Office has published a map that they say plots the sites of more than 360 crimes allegedly committed by perpetrators who would be released under the bail reform measure.
Ryan has been an outspoken opponent of the measures for months. He criticized one potential impact of the discovery reform law at a City Council Committee on the Justice System on May 22. The measure, he said, would enable defendants to get names and information about crime witnesses.
"How do you explain to the court that a witness in the Ravenswood Houses who [saw] a gang shooting is afraid to have her name revealed to the defendant?" Ryan said during his rapid testimony before the committee. "How do you put that reason for fear into a motion?"