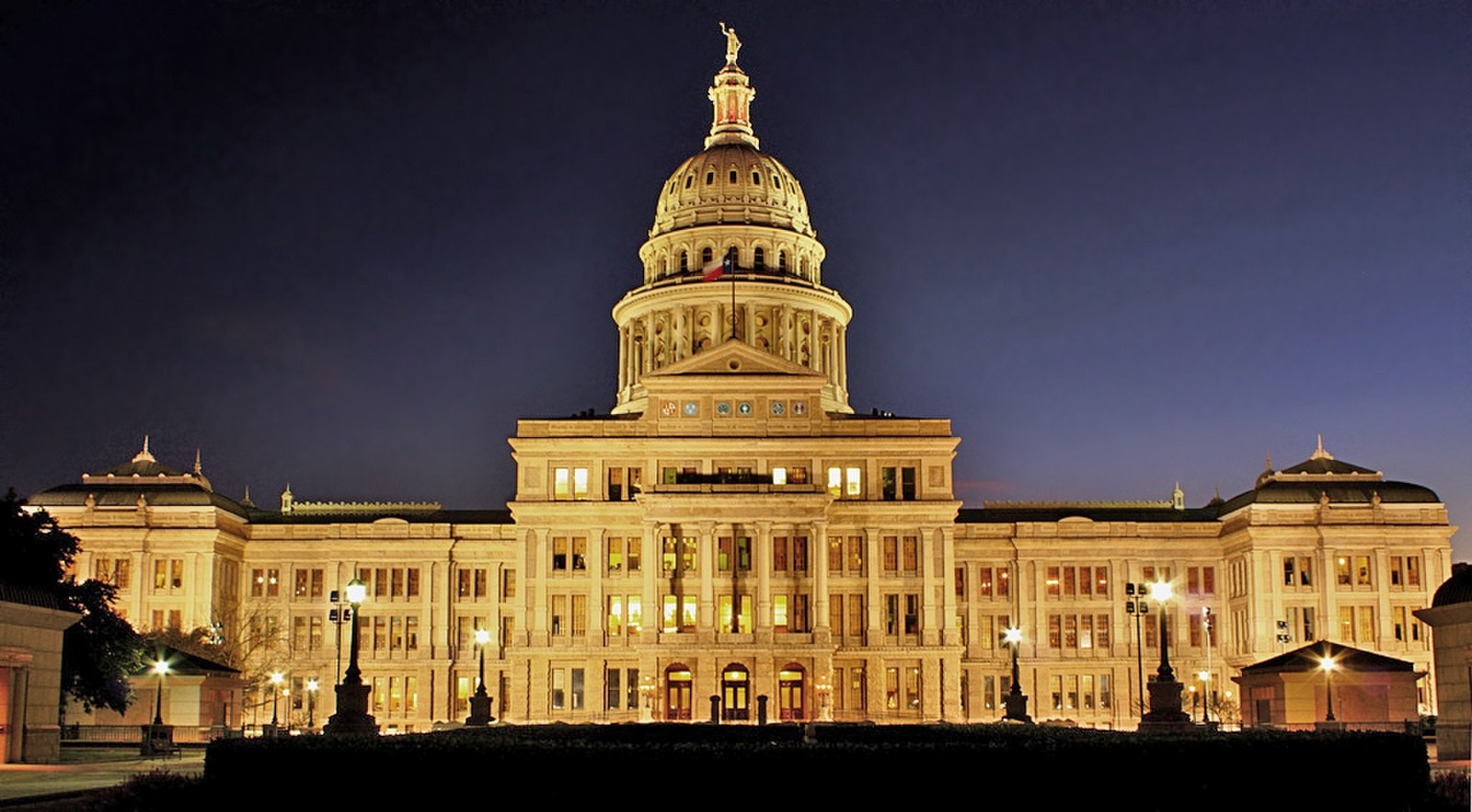 By Steve Pomper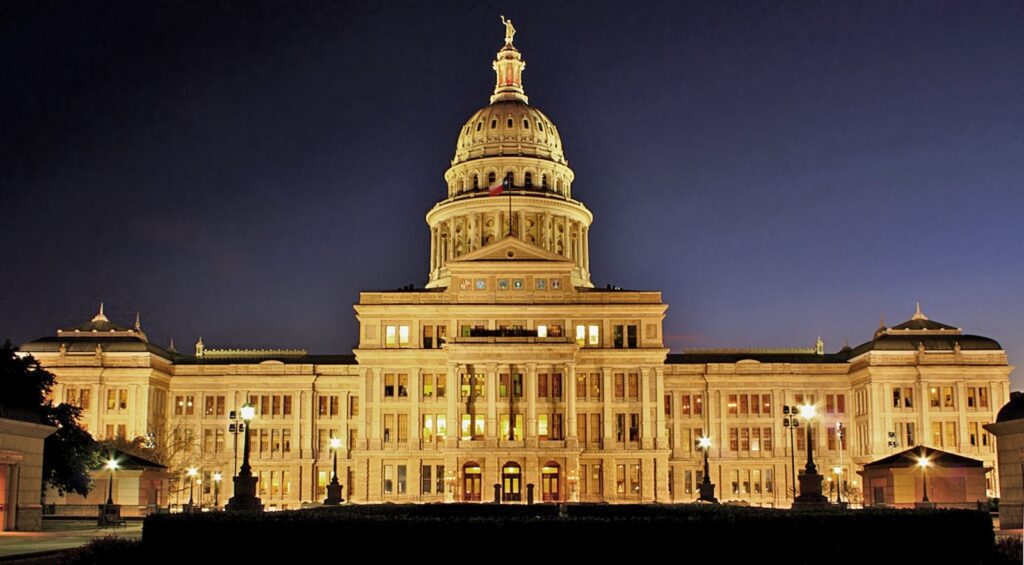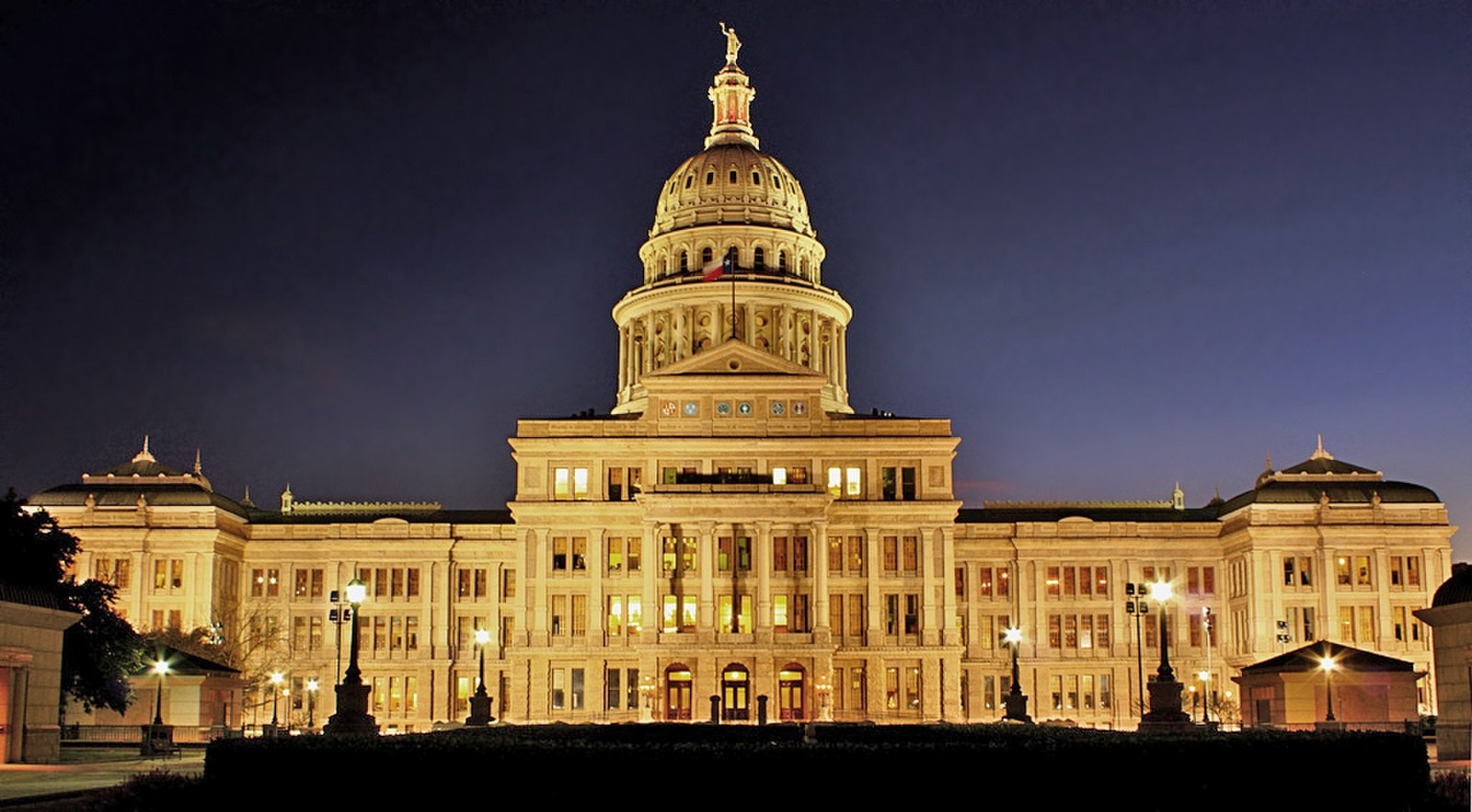 Austin, Texas State Capitol
As FOX News reported the story: "An Austin court recently convicted Army Sgt. Daniel Perry of murder for the 2020 shooting of an armed Black Lives Matter protester that coincided with violent protests nationwide, despite the lead detective on the case claiming Perry's actions were justifiably self-defense — and despite accusations against District Attorney Jose Garza of witness tampering and withholding evidence."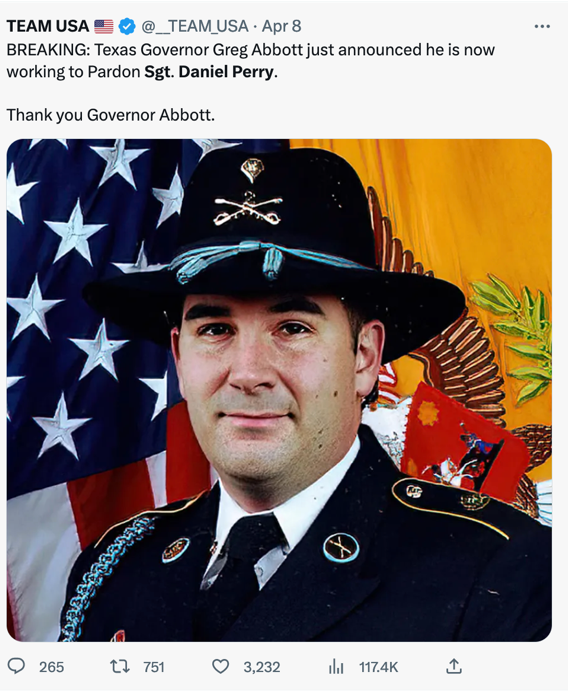 In 2020, the radical leftist BLM/Antifa militias terrorized cities nationwide. But in Austin, Texas (a massive radical leftist carbuncle on the state's butt), one BLM member, Garrett Foster, 28, armed with an AK-47, made the grave mistake of pointing that rifle at an Uber driver.
The man wasn't just any Uber driver. He was U.S. Army Sergeant Daniel Perry. Sgt. Perry. The sergeant was armed with a handgun and did what soldiers do when the enemy pointed a rifle at him. He fired first, killing the armed BLM militant before he could kill Sgt. Perry.
Based on the primary detective's findings, the story should have ended there. He determined Sgt. Perry had fired in self-defense. But that's not enough in some jurisdictions today, according to Texas Attorney General Ken Paxton. Not with district attorneys like Travis County's José Garza, who've upended equal justice.
If you're a regular reader at NPA, you already know the destruction the anti-cop DA Garza has caused in Austin, Texas—especially with the police. He's indicted some two dozen officers since he's been in office. So, he hates cops, but he doesn't much care for law-abiding gun owners' God-given self-defense rights, either.
As reported on FOX, "AG Paxton is lashing out at a 'Soros-backed' prosecutor after a Lone Star State jury found Daniel Perry, a U.S. Army sergeant, guilty in the shooting death of an armed protester in Austin during anti-police demonstrations in the summer of 2020."
"'Self-defense is a God-given right, not a crime. Unfortunately… Garza… cares more about the radical agenda of dangerous Antifa and BLM mobs than justice,' Paxton said in a statement to Fox News Digital."
The AG added, "This week has shown us how rogue prosecutors have weaponized the judicial system… They must be stopped!"
Fortunately, Gov. Greg Abbott has said he intends to grant Sgt. Perry a pardon.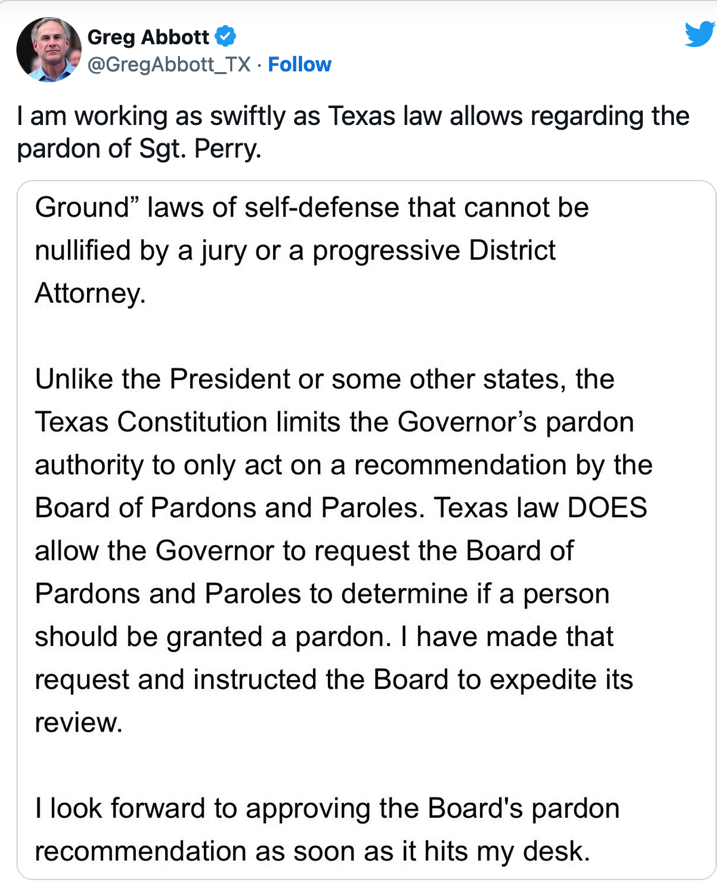 Lt. Gov. Dan Patrick joined Paxton in condemning Garza. He told FOX News' Lawrence Jones, "This DA, like a lot of the George Soros-supported DAs across the country in our big, blue cities, seemed to let criminals go free and go after the innocent."
While this mockery of reason doesn't pertain directly to a law enforcement officer, there is a connection. That connection is the abusive way the Garza has apparently treated the Austin PD lead detective's investigation. And the NPA has been addressing radical DAs targeting law-abiding gun owners across America.
Lt. Gov. Patrick referred to the case's lead detective, whose investigation found Perry acted in self-defense, as the Austin Police Department's 'best.'
Patrick "also reiterated claims that Garza instructed the detective to remove any exculpatory slides from his 158-slide presentation of evidence from the case."
FOX reported, "The detective maintains that Garza's conduct was not only unlawful but bordered on criminal conduct of witness tampering."
Perhaps, the detective should have arrested Garza. It appears, he may have had probable cause. I know… wishful thinking.
It appears, Austin PD Homicide Detective David Fugit just did the next best thing. According to The Washington Post, the detective filed an affidavit alleging himself to have been a victim of Travis County DA Jose Garza's witness tampering.
Once again, whenever I evaluate cases like this, whether police officers or law-abiding armed citizens, I ask, did they any reasonable alternatives to pulling the trigger? In case you're wondering, letting the bad guy shoot first is not a reasonable alternative.
You've heard about expert witnesses. Well, Sgt. Perry was an expert defendant. What would you do if someone pointed a firearm at you and you had a gun? There's only one right answer, folks. And Sgt. Perry proved that. Who would bet his life a BLM militant pointing a rifle at you, during a hostile demonstration, wouldn't shoot you? I sure wouldn't take that bet.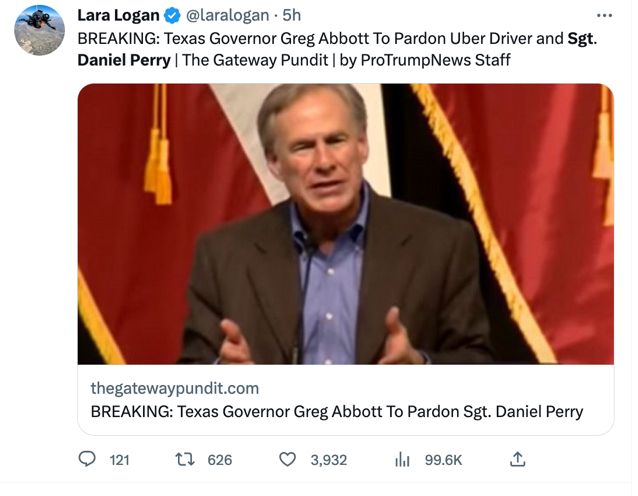 As I alluded to earlier, this wrongful conviction may seem moot because, according to Gateway Pundit, Texas Gov. Greg Abbott said he intends to pardon Sgt. Perry, correcting a horrible injustice.
However, Texas is fortunate to have elected a pro-Second Amendment governor. What happens in states where the government believes as DA Garza, Austin voters, and that jury apparently do (although, Garza may have duped them. Stand by on that) that people don't have the God-given right to self-defense?