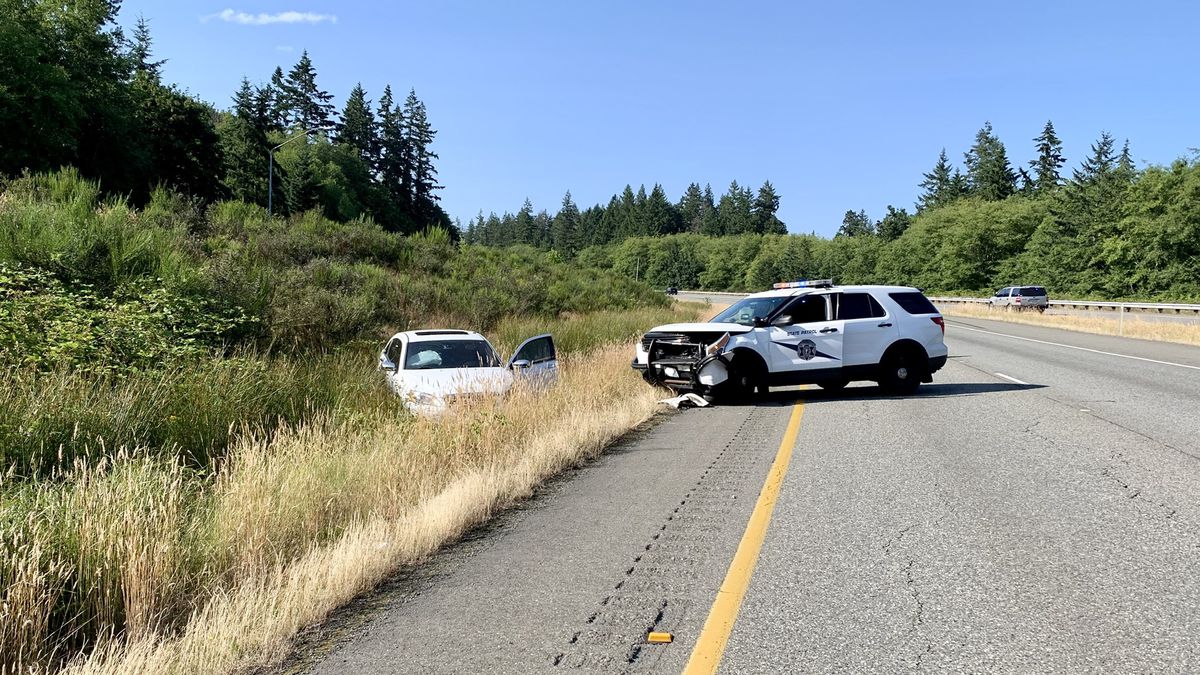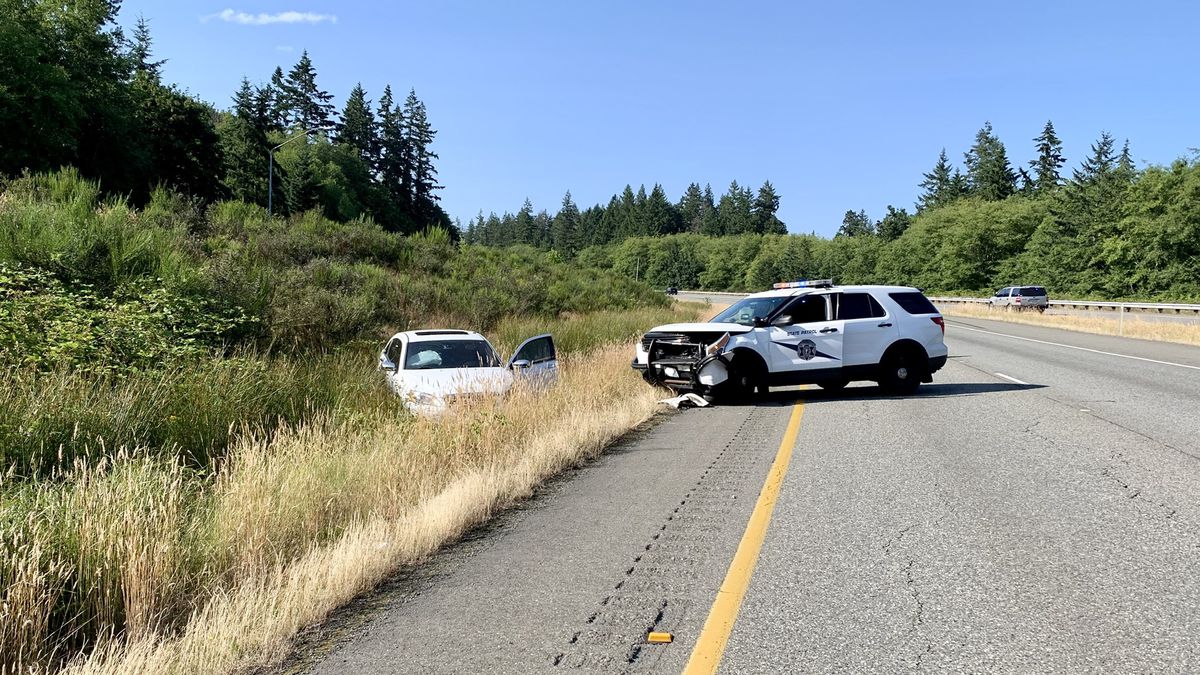 By Steve Pomper 
There are two stories here. There is the straight news story about what happened, and there is the story from the perspective of one driver it happened to. I'm thinking this is one guy would never vote to defund the police.
Recently, in Silverdale, Washington, on the Kitsap Peninsula, 17 miles west of Seattle across Puget Sound, calls began pouring into 911 of a wrong-way car on State Route 3. According to KIRO 7 News, at around 4:45 p.m., police received some 25 calls about a car traveling southbound on the highway in the northbound lanes.
KIRO reported, "Officials said a trooper responded and prepared to intercept the driver near Newberry Hill Road. When the driver came around a corner, both vehicles collided head-on." Reportedly, medics transported the trooper to the hospital where she was treated for minor injuries and released.
The wrong-way driver, who was not injured in the collision, was a 38-year-old woman from Quilcene, Washington. Kitsap County sheriff's deputies arrested the suspect for investigation of DUI. Apparently, another driver had been injured a bit earlier at another location when swerving to avoid the suspect's car. That driver's injuries were reported as minor.
I thought about summing up what a driver, who believes the trooper saved his and his passenger's life that afternoon, wrote in a Facebook post. But when you read his story, in his words, I think you'll agree, summarizing would not have done his telling of the story justice.
So, here's the story as told from another, understandably, more emotional perspective. That of the driver, Shane Kennedy, who posted his sincere gratitude at Enough is Enough (@EnoughLODD), a police supporter Facebook page.
"Thank you to this brave Washington State Trooper for saving my life and my passenger this evening. I was traveling northbound when I saw this trooper come racing up behind me, first reaction is ah shit I'm getting pulled over for speeding (I was going about 70mph). She gets in front of my car and starts swerving between both lanes, at that moment I figured something had to have been wrong (and boy was it). Not more than 2 seconds after I switch from the fast lane to the side of the road that white car comes around the corner traveling the wrong direction about 60mph and slams head on into the state trooper. 2 SECONDS AND I WOULD HAVE BEEN MINCE MEAT! If that trooper was not there at that exact moment in time then I would not have been going home to my family tonight. That trooper just put her own life ahead of others And you asshats want to Defund the police! The police that just saved my life! If that's your stance to defund then then feel free to unfriend me. That was the most scariest, nerve racking experience I have ever been in and I thank God that I am able to come home to my family tonight. SO THANK YOU TO THIS STATE TROOPER FOR JUMPING IN AND SAVING NOT ONLY MY LIFE BUT WHAT COULD HAVE BEEN A MASS CASUALTY INCIDENT."
-Shane Kennedy