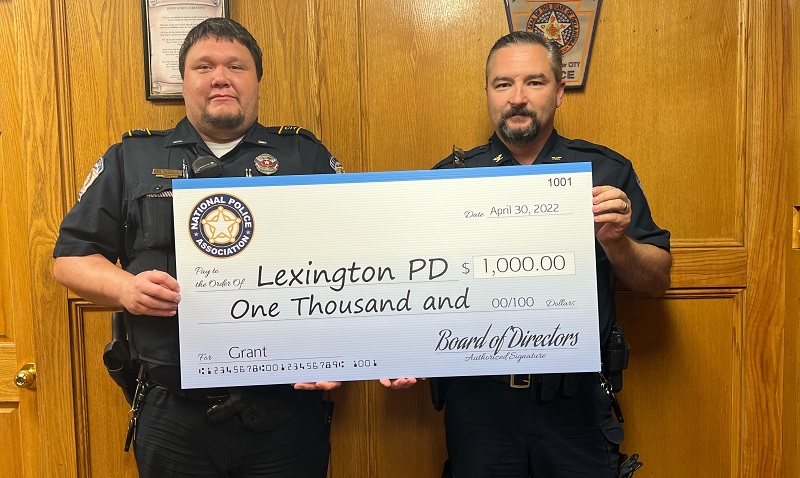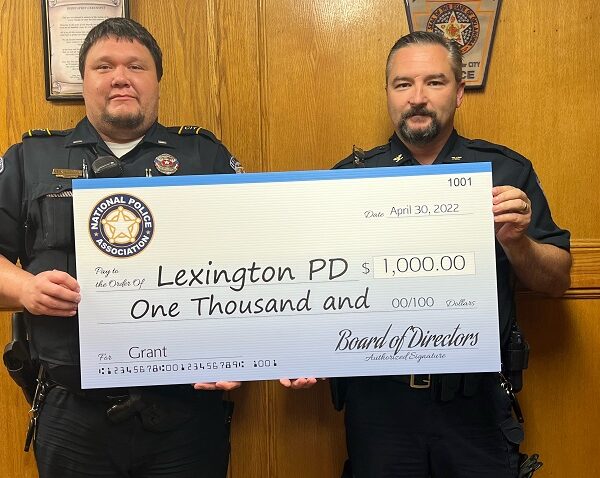 Lt. Kean Allison and Assistant Chief Ronnie Johnson
The National Police Association has awarded the Lexington, OK Police Department a $1000.00 grant. The mission of the Lexington Police Department is to ensure the preservation of peace and quality of life for persons and property against the effects of criminal activity through enforcing state and municipal laws and ordinances. The grant will support the purchase of tourniquets, first aid kits and other safety supplies for the officers.
Lexington, Oklahoma is the oldest community in the original Oklahoma Territory. Lexington is located in southern Cleveland County bordered on the west by the Canadian River. Lexington is 16 miles from Norman and 38 miles from the center of Oklahoma City.