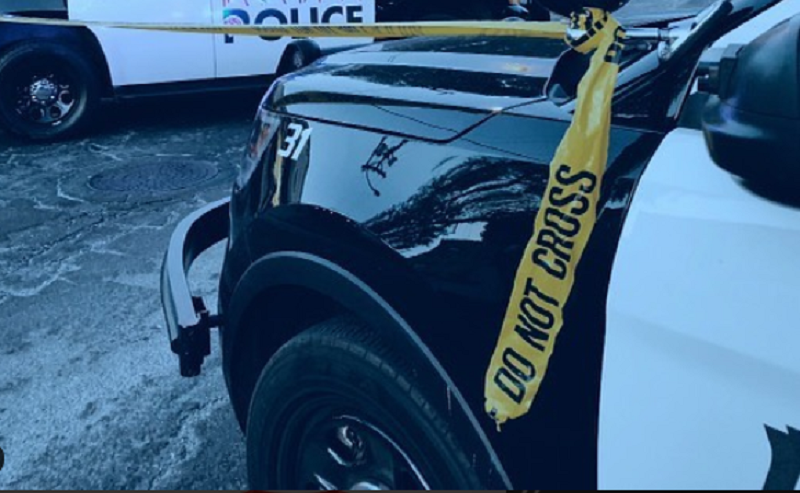 All propagators and ilk-like supporters of the defund-the-police charade have only themselves to thank for the loss of a political fiefdom voicing the nonsensical defunding of police which emboldened malcontents, jeopardized many lives, and enabled ravage of businesses in cities which gave birth to an antithetical cacophony against cops and undermined everyone's public safety.
Elected political figures overseeing mass populations in enormous cities with machinations always grinding…must first and foremost harvest public safety measures and fortify law enforcement officers responsible for carrying out the objective of human sustenance. All else follows accordingly.
Yet we have been subjected to substandard resolution thinking –more commonly stated as "radicalism"– of these campaigners and their promises to deliver hope and the essence of peaceful living in communities whose inner sanctums are anything but secure and saliently safe.
Per clinical psychologist Jordan Peterson, "I don't see any evidence that radical solutions produce anything but a lot of unnecessary misery."
Thankfully, I believe we are all in agreement (including its about-face propagators) that the defund-the-police movement did enormous damage physically, socially, economically, and politically. Blindfolded individuals could presciently account the inherent fallout from such a dire dominion, made malicious due to societal protectionists (cops) rebranded to be the bad guys while the actual, unmistakable bad guys were pacified by poor politics and nursed by institutions traditionally pillaring public safety principles.
A cohort recently labeled this the "biopsy of genuine welfare for others," whereby cops continually     prove potency in policing and politicos as the malignancy spewing shallow rhetoric to like-minded sorts who gleefully buy in to the hate game.
What is redeeming for the latter and their constituents?
From a spiritual perspective, what about love for neighbors? With a specie-specific view, what about catering to humankind in the form of selfless giving?
One of the two subsets mentioned above fit the bill.
In the Finance pages recently, Wall Street firms and a mixture of varying businesses are talking about moving south. In particular, Florida is being called a "gold rush" in the context of environs provisioning public safety up there with life's qualities and environments comprising governance contrary to those striking matches to highly incendiary locales unshy about defunding and/or abolishing the law enforcement institution.
Blasting Bill de Blasio
Speaking on Fox News, former NYPD Police Commissioner Howard Safir blasted outgoing NYC Mayor Bill de Blasio, saying he hoped newly elected Mayor Eric Adams, a former NYPD police captain, and his recently chosen police commissioner, Keechant Sewell, "could change the dynamics for the last eight years where Mayor de Blasio basically destroyed criminal justice in New York City." Boom!
Respectfully speaking, Mr. Safir has been out of the game for many years now. One may ponder what outgoing (retiring) NYPD commissioner Dermot Shea feels about his brief reign helming the 55,000-strong police agency (sworn and non-sworn combined) from his office at One Police Plaza, directly responsible to the feckless Hizzoner.
Given the unmistakable monumental tasks of righting the many wrongs against the nation's largest municipal police force personnel, "demoralized" by the anti-cop zenith, the Big Apple-based businesses considering departing for greener pastures may opt to wait (regime changes ahead). Same goes for major-money Wall Street entities. Only question is…how long before the ship is sailing accordingly?
With widespread reforms kowtowing to the criminal crop, gonna be an uphill climb for Mr. de Blasio to market his candidacy to New York State gubernatorial voters when he walks away from a metropolis for which he was the catalyst of gross demoralization of the renowned police agency which tried feverishly to save innocents from free-roaming predators.
London Breed is Falling Down, Falling Down
San Francisco Mayor London Breed gave a boisterous rah-rah recently, taking to the podium and spittling into the bank of news networks' hot mics, even going so far as to call the rampancy in violent and property crimes "bull$**t."
As some analysts and onlookers have conceded, many mayors competitively befit the poster child of hypocrisy. One may even view her as the epitome of a person whose politico-speak pandered for the pot of gold and championed cleaving police funds, hence deflating public safety. Easily predictable, though, she flip-flopped and now harps about aggressive law enforcement while the throes of criminals picnicking are nothing short of shameful illustrations of bad government betraying a sustainable environment for residents and merchants.
This is who that region's constituency elected. They now see how they contributed to the violent reigns and property losses equating to negative livability standards thanks to overlording and throwing police under the nearest bus.
Lightfoot Stomps Heavily on Retailers  
Chicago's leader, yet another replica of mayhem reflective of the common denominator among overrun cities —liberalism and wokeism— addressed her jurisdiction's crime woes. Audaciously, Mayor Lightfoot threw the stones at retailers in her area, effectively blaming them for the plunder of their stores' merchandise by gaslighting proprietors and managers for failing to hire security to thwart emboldened sticky fingers.
She did that! Here's the proof:
On Monday, the Chicago Tribune published a story coinciding with our topic. "Under pressure to reduce violent crime, Chicago Mayor Lori Lightfoot calls for additional federal help and seeks to reassure residents that the problem is being taken seriously and addressed."
Now, Mrs. Lightfoot says, "Keeping you safe is my priority." She reportedly summoned help from the federal government (the one which still negates our southern border bleed, worsening Americans' public safety). This, from a leader who can't even treat her own police department with deserved dignity.
One may easily discern the gusto of retailers and businesspersons, taken aback by the Chicago mayor's finger-pointing and her failing grades in public safety provisions, ultimately sizing up potential relocation elsewhere, leaving behind the stink emanating from egg-on-face elected officials who sparked the onslaught and ostensibly never even thought about water for the sure-to-show-up inferno.
Can you imagine being any one of these "leaders" whose name goes down in the history books with accompanying illustrations of how they wrecked a city or county or state? Yikes!
But it is not only big-city figure-heads knee-jerking and thrusting their respective locales into mayhem by shirking that primary responsibility—public safety. Smaller towns and cities, and their elected leaders, are not innocent in the defund-the-police scheme.
Burlington, Vermont, police Chief Jon Murad said, "It's easier to break things than it is to fix them." That was a musing involving his department undergoing dissection due to city council voting to defund its police force by 30 percent.
What I read about Burlington's venture into those murky waters having to do with less cops by choice of a government entails a "City Council [whose] divisions aren't between Republicans and Democrats, but between Democrats and Progressive," the NBC News report particularized.
Read the odyssey of Burlington, Vermont, "home to one of the country's most forward-thinking police departments," and agency which "long prioritized community policing and has been praised for its approach to the opioid crisis." Despite this, here we are analyzing the conceivable failures of their governing body's police-defunding efforts.
So, it went down as yet another defunded law enforcement agency. Wanna guess what happened?
Drug use soared on Main Street. Property crimes escalated. Those property crimes had delayed police responses due to the cleaved sworn strength of certified cops to get there timely, instead rerouted to priority calls. Residents and merchants alike voiced concerns regarding personal safety.
One businessperson cited, "The unintended consequence is that in defunding the police we've left some of the very people that I think they would be wanting to champion in an extremely vulnerable position," adding that "she and her colleagues increasingly had to break up fights and witnessed more use of methamphetamine and other drugs. What has disturbed her the most is that her clients say they feel unsafe."
Note the unintended consequences reference employed in her remarks about defunding cops. Perhaps unintended…yet certainly foreseeable and avoidable, a direct correlate to the primary responsibility of public safety provisions.
Another Burlington merchant offered similar sentiments: "defunding [the police department] hit many independent business owners hard. Quality-of-life issues stacked up, and [proprietors] became concerned after several female employees said they felt unsafe walking to their cars at night."
Like many other than those referenced herein, many jurisdictions which defunded their police forces are reverting back to reality, refunding cops after witnessing mayhem and carnage and otherwise avoidable victimization caused by ugly elements.
Speaking of ugly elements born of the nonsensical notion of filleting police forces, opponents of the defund-the-police movement were subjected to the very thing cops have been accused of: "If you speak out against defunding the police force, you're labeled a racist," one merchant said. "Or at least an idiot that doesn't understand the problem."
Chuck Wexler, Police Executive Research Forum executive director, stated, "The big-picture message is reality is setting in. At the end of the day, they want better policing. They don't want to abolish the police."
The bottom line is the same then, now, and thereafter: Cops will come in and clean up the filthy mess orchestrated by respective politicians who thought it wise to sacrifice government's primary responsibility to its people: public safety.
We close with an ideal spoken by Burlington, Vermont Chief Murda: "I think that [defunding the police] has ultimately proven to be a grand experiment on a national and local level that's gone awry." Indeed.