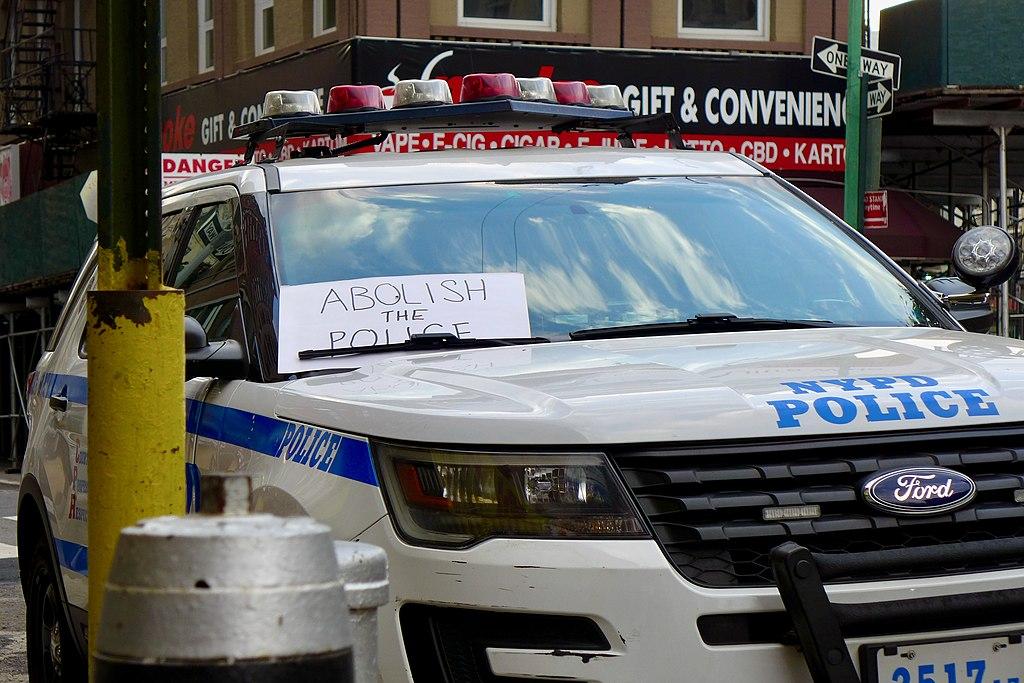 Citing "crime" and victimized employees, corporate America is making moves out of anti-police locales and conducting commerce in pro-police territories.
I guess the cocky liberal leaders tacitly or openly touting anti-police sentiments never thought that corporate America, major money makers employing tens of thousands and contributing billions in tax dollars to government coffers, would pack up and go where their companies would thrive and their employees would feel safe.
Here we are with yet another I told ya so…
Although our nation's cops are not necessarily prescient, they sure do have a bead on what will undoubtedly happen if public safety is forfeited by politicos pushing radical ideologies at the expense of the citizenry.
From the pages of stock market news, hedge fund billionaire Ken Griffin boxed his company, Citadel Securities, and headed south, planting seeds in the Sunshine State.
With 90,000 square feet leased and Microsoft moving in on a different floor, Citadel will be operating out of a brand-new mirrored corporate complex in the financial district, overlooking Miami's tony enclaves lined with palm trees and nearby marinas with yachts sporting catchy names. Via various publications, Griffin cited several times that he had enough of off-the-chain crime rates.
Recently, he provided personal testimony regarding his own victimization (carjacking attempt) and several instances of his employees being targeted by errant criminals and their aberrant behavior.
"It's becoming ever more difficult to have this as our global headquarters, a city which has so much violence," Griffin said at the Economic Club of Chicago in October. "I mean Chicago's like Afghanistan on a good day and that's a problem."
"While the trend of companies moving from high-tax states like California, Illinois, and New York to lower-tax, business-friendly states like Texas and Florida is nothing new, one factor in the decision is potentially concerning for the future of Chicago's business climate," Andrew Herrig reported.
According to Mr. Herrig, "Citadel officials cited crime as one critical reason for the move."
Per Business Insider, "Over the last few years there had been an attempted carjacking of Griffin's car, a stabbing of a Citadel employee while walking to work, shoplifting in the neighborhoods where Citadel employees live, shootings near the homes of some employees, and mass shooting, riots, and looting near Griffin's home in River North."
Heck, even the Bears have had enough and have plans to move the goalposts elsewhere:
As Chicago Mayor Lori Lightfoot continues to self-delude about the Windy City's crime increase while the police force decreases, discussions of "inhumane treatment" of cops are now a part of the equation. Treat anyone badly, surely they will react to awful circumstances.
Per the Chicago Sun-Times, "As Chicago police officials grapple with a series of officer suicides, the department's former wellness adviser decried the practice of canceling days off as 'inhumane' and called for a sweeping plan to address psychological issues within the ranks."
Alexa James, the chief executive of the National Alliance on Mental Illness Chicago, emphasized the deteriorating conditions confronted by Chicago's Finest. Ms. James reported that she has been hearing plenty from Chicago cops. Among their complaints, "feeling like a number" kept coming up.
"They really see these horrific, triggering events all the time that they've compounded," Ms. James said. "And when you've compounded levels of trauma, and with no opportunity to kind of debrief unless you're forced to, it can become increasingly likely that you develop stress disorders, depression [and] anxiety."
Echoing Ms. James, many others have been barking these hard-core facts for years, especially as it relates to police officer suicides and the contributing causes in liberal-run cities mired by mayhem.
Writing for Forbes, Jack Kelly wrote, "Major cities, such as New York, Los Angeles, and San Francisco, have punishingly high tax rates and lack business-friendly policies. With pushes to defund the police and cut down on prosecutions, cities have been plagued by crime, violence, looting, and disorder. Government officials have demonstrated flagrant disregard for their citizens by haphazardly ordering businesses and schools to shut down with little warnings."
Like Griffin did by moving Citadel Securities out of Chicago, New York City saw the coattails and heels of the CEOs and CFOs of the following companies which got out of Dodge: Goldman Sachs Credit Suisse, Barclays, Morgan Stanley, Citigroup, UBS, Alliance Bernstein, and other mega financial institutions are taking up occupancy in safer cities.
Elon Musk is another mogul whose multi-billion-dollar enterprises —Tesla manufacturing electric vehicles and SpaceX primarily focusing on galaxy exploration— also recognized better horizons.
In October 2021, the New York Post reported Musk moving his Tesla headquarters from California to Texas: "during a shareholder meeting, Musk — who himself left Los Angeles to move to the Austin area last year — announced the [relocation] shakeup, citing rising housing costs and other barriers to corporate expansion."
One would imagine rising crime due to anti-police malarkey is a part of the "other barriers to corporate expansion." But it is not just that, it is also about treating people accordingly, just as Ms. James elucidated on behalf of Chicago's overworked cops.
Mr. Musk openly rebuked the California government for its heavy-handedness regarding Covid restrictions and mandates which seemed to dishonor employees' personal choices bolstered by bona fide exemptions. He pushed, and they pushed back. He started packing up the shop for the Lone Star state, as did Oracle and Hewlett-Packard.
Today's topic is perhaps the driving force behind U-Haul contracting with outside sources and hiring crews to retrieve large aggregates of U-Haul vehicles and trailers from states which are embracing the most relocated families.
According to WJHG Newsroom Channel 7 reporting from Panama City Beach, Florida, "So many people are moving to Panama City and other places don't have U-Hauls so they call us and we transfer them out back to cities like Mississippi and Alabama areas." That statement was made by Terry Sexton, one of the many hired hands to return U-Haul property to other states.
Per reports, U-Haul is redistributing its rental vehicles "almost every single day," hiring "transport drivers" who "mainly deal with transporting inventory to rental locations, especially in cases of one-way moving."
Going with the flow, to locations where people do not have to feel fed up with politicos short-changing public safety principles, getting a deserving breather from constantly looking over their shoulder and hearing about criminal rampancy, has U-Haul transport drivers quite busy returning rental vehicles from where folks fled and other waves of exodus may follow.
Perhaps some of the employees of the relocated corporations mentioned herein know the excess of U-Hauls landing in pro-police states. There have been reports of U-Haul caravans exiting Florida and headed north.
We've only covered a small batch of notable companies which made the jump out of crime-riddled anti-cop jurisdictions. One can imagine the larger number of folks who had enough of this bizarre nonsense, opting for proverbial greener pastures. Sometimes having no choice but to uproot and plant elsewhere is the ultimate gift.
Heck, we've seen cops in California resign or retire or relocate…due to Gov. Gavin Newsom's vaccine mandates, compounded by defunded police agencies having to handle matters with less, making crime-fighting conditions far more susceptible to ridiculous reforms pampering criminals.
Officer safety is always paramount, and elected figureheads did little to ensure crimes against justice (law enforcement officers) remained justifiably sacred.
Have we ever read or heard the words "cop ambushed" as much as we have over the last few years?
Those who sought to shelve cops have, in effect, created mounds of misery. Elected officials officially orchestrated a Wild West-like environment, a foreseeable byproduct of downsizing or altogether abolishing police departments.
Like the peacekeepers God intended, law enforcement officers didn't forsake you, but some of their employers sure did.
Cops kept responding despite antithetical conditions.
Elected naysayers found sand and plunged heads. Is any of this at all surprising?
Thankfully, voting is a two-way street: vote in/vote out. The choice is ours: Naysayers or waymakers?