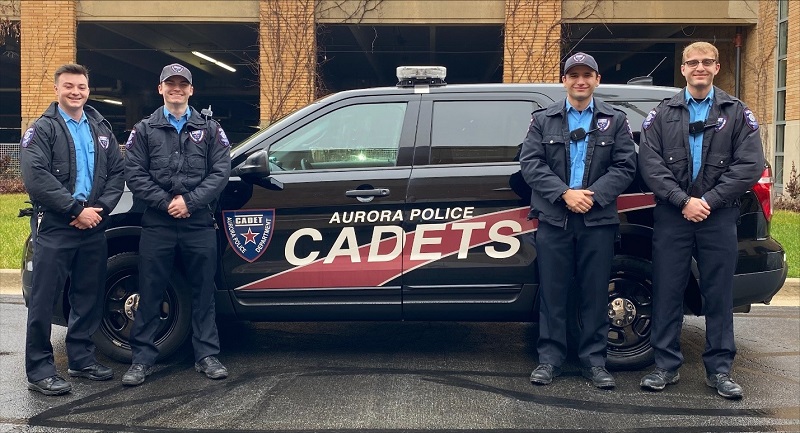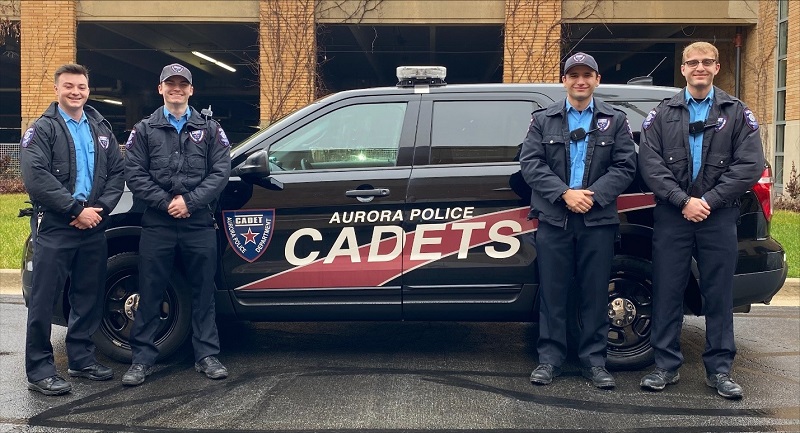 Indianapolis, IN – The National Police Association awarded a $1,000 grant to the APD Cadet program, and the funds will go toward uniforms and equipment for the program.
The Aurora Police Department Cadet program was launched in June 1970 and was one of the first programs of its type in the country regarding formality and expansiveness. 10 cadets were part of the first group, and the program welcomed its first female cadet in May 1971.
Duties of Aurora Police Cadets have remained consistent over the last 50 years Their duties involve assisting officers in multiple units, including Patrol, Investigations, Evidence, and Booking. Cadets assist with traffic control and interact with community members during events. Through these duties, APD Cadets receive entry-level training that helps prepare them for a career in law enforcement.
In order to be an APD Cadet, candidates must be between the ages of 17 and 19, have met educational requirements, including GPA status, possess excellent moral character, and possess a desire to pursue a career in law enforcement.
Once selected, APD Cadets receive paid college tuition with GPA requirements, the ability to work fulltime when not in school and part-time while enrolled in school, health/dental/life insurance benefits, and pay increases based on performance.
The National Police Association (NPA) is a 501(c)3 Educational/Advocacy non-profit organization. For additional information visit www.nationalpolice.org.
###